Alternative Energy Index Funds
Follow Green Business Development

Alternative energy index funds have been established by a number of organisations around the world. They recognise the key segment the associated industries occupy in the world.

And also the interest there is in the segment for results and for new growth possibilities.

As noted before there has been a decline in the value of most of these alternative energy index funds with the recent economic downturn, indicating possible lessened interest or commitment.
A useful function of the alternative energy index funds is the tracking of larger companies in the field. There is wide variation between the various funds in the types of alternative energy, the numbers in each index and the regions the companies can be from.
For those that are trading entities there is the well-known trend that index funds generally outperform mutual funds significantly.
We will cover the major known index funds, their structure and aims.
RENIXX
RENIXX is a German based alternative energy index launched at the beginning of May 2006 with 15 companies based in Europe, North America, China and Australia.


It lists the largest (by market capitalisation) companies throughout the world that generate at least fifty percent of their income from:
Wind energy
Solar power
Bioenergy
Geothermal energy
Hydropower
Fuel cells.
No greater total than fifty percent of the companies can come from one sector. Although the stocks themselves are traded on the largest exchanges for each company, their quoted values are in Euros and updated hourly.
The composition is checked twice yearly and the weighting checked four times a year. By 2009 the index was composed of 30 companies with half being solar, just under a quarter in wind, twenty percent in utilities (hydro), one each of fuel cells and geothermal companies.
They noted the increasing influence of Chinese companies with ten expected to be listed in 2011. On their site they list a large number of world renewable energy stocks.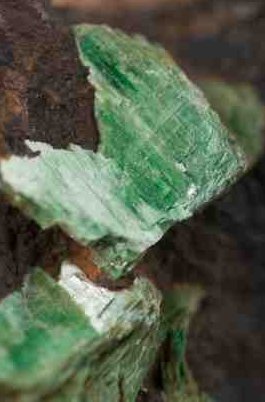 ALTEXGlobal
The ALTEXGlobal Family managed through Bakers Investment Group is a global alternative energy index tracking five sectors:
Low emission utilities
Renewables
Gas
Uranium and Energy minerals
Environmental technologies.
It was launched in June 2007 (some time after beginning with the local ALTEXAustralia) and has grown to 138 globally-listed securities with a combined market capitalisation of over US$1.16 trillion.
The index is divided into seven areas -
ALTEXGlobal (Alternate Energy)
ALTEXRuby (Low Emission Utilities)
ALTEXSapphire (Natural Gas)
ALTEXEmerald (Renewables)
ALTEXAmber (Energy Minerals)
ALTEXCrystal (Hydrogen)
ALTEXSilicon (Enabling Technology)
Ardour Global
Ardour Global Alternative Energy Index in US based encompassing 141 companies in technologies such as:
Hydrogen
Batteries
Microturbines
Diesel engines
Fuel cells
Water and wastewater treatment
Air quality and emission mitigation
Clean coal
Lighting
Energy recycling
Superconductors and advanced materials.
It is interested in having information about all related technologies.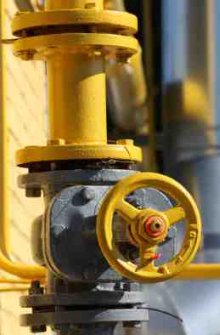 Credit Suisse Global
Credit Suisse Global Alternative Energy Index is composed of thirty companies, with the largest market capitalisations and large trading volumes.
There are six companies from each of five sectors - each capped to twenty percent to prevent any one sector dominating. The value is calculated every 60 seconds of trading. The five sectors are:
Natural gas, wind, solar, bio-energy
Biomass and geothermal
Hydropower
Fuel cells
Batteries.
DAXglobal Alternative Energy Index

DAXglobal Alternative Energy Index trades as a unit in Euros.
It lists fifteen companies with at least fifty percent of their revenues generated from one of five sectors, evenly weighted at twenty percent each.
Sectors are listed as:
Wind
Bioenergy and biomass
Solar
Natural gas
Geothermal, hydro, fuel cells and batteries
DB NASDAQ OMX
The DB NASDAQ OMX Clean Tech Index is a co-branding of a global exchange company (NASDAQ) with a global bank (Deutsche Bank) to form an alternative energy index.
It was announced in February 2010 as an index of 119 companies out of around 4,000 global ones.
They must have at least a third of their revenue generated from clean technologies and 106 have at least half their revenue generated this way.
Each one must have a market capitalisation of at least $250 million and greater than a million daily trading volume.
The sectors covered are in:
Clean energy
Energy efficiency
Transport
Waste management
Water
FTSE ET50
The FTSE ET50 Index comes from the previous Impax Environmental Technology (ET50) Index. The ET50 began in 1999 as an investment manager and was taken over by the FTSE.

The alternative energy index is composed of 50 of the largest companies that have a core business in development and operation of environmental technologies. It covers:
Alternative energy (wind turbine, solar, fuel and hydrogen cells, biofuels, development & generation of alternative power, meters, transport, building insulation and lighting efficiency companies, carbon trading etc companies)
Water treatment (infrastructure technology)
Pollution control (gas control installers)
Waste management companies (recycling technology & commodities of it, integrated waste management including energy generation, hazardous wastes and consultancies).
FTSE Environmental Opportunities
Then there is the FTSE Environmental Opportunities All-Share Index which launched June 2008. It is broader than the FTSE ET50 Index.
It covers the global market with 450 companies which must have at least 20% (on revenues, income or capital invested) of their business in environmental markets and technologies.
It was developed in collaboration with Impax Asset Management, founded 1994, as a specialist investment manager in the environment sector with over US$1.9 billion under management.
Companies listed in it must fit into one of three categories:
Alternative energy and efficiency (e.g. wind and solar manufacturers)
Water technology and pollution control (filtration, purification & separation technologies)
Waste technolgies & resource management (e.g. production using recycled material)
Initial Impax selection is then approved by FTSE's Environmental Technology Advisory Committee. The same range of companies and sectors is allowed as under the FTSE ET50 group.
S&P Global
S&P Global Clean Energy Index is composed of thirty of the largest publicly traded stocks in clean energy producers, technology and equipment providers with no single stock having a greater than 5% weighting.
They are weighted greater if their primary business is clean energy, less if it is a multi-industry one with significant clean energy exposure but not if this is marginal. If enough of the first are available, no second line ones added.
Each company's market capitalisation must be at least US$300 million and a daily trading average of over US$3 million and must be trading on a developed market.
Clean energy producers can be from:
Biofuel and biomass
Ethanol and fuel alcohol
Geothermal
Hydroelectricity
Solar
Wind
Clean energy technology & equipment providers can be involved in
Biomass and biofuel
Fuel cells
Hydroelectric equipment
Photovoltaic cells and equipment
Wind turbines and related equipment
WilderHill New Energy Global
The WilderHill New Energy Global Innovation Index (NEX) is an alternative energy index mainly traded outside the USA.
It was founded by a partnership between Bloomberg New Energy Finance Ltd (London), Joshua Landess and Robert Wilder (both in the US).
Specifically excluding nuclear power, it covers seven sectors:
Wind
Solar
Biofuels and biomass
Other renewables (not included in the other sectors, like waves and tide, run of river, geothermal, hydroelectric)
Energy conversion (hydrogen, if produced from renewable sources)
Power storage (batteries and ultracapacitors - not hydrogen fuel cells in this)
Energy efficiency (in current energy generation including utilisation of heat as well as electricity generation, building and home improvements for better energy conservation or reduced needs)
As an index it is tracked in four currencies (Euro, US dollar, Pound Sterling & Japanese Yen) and observes London 4pm as closing time.
Investors cannot directly buy an index. But there is a fund that follows it - PowerShares Global Clean Energy Portfolio (PBD) and other companies and exchanges are offered the chance to trade around the NEX.
World Alternative Energy
The World Alternative Energy Index started August 2006 covering the 20 largest and most liquid stocks calculated by the Dow Jones.
Its composition is reviewed twice a year and reports details quarterly in four versions with the total return in Euros, energy price index in Euros and same each in US dollars.
There are also regional focused alternative energy indexes. The following covers a number of them.
ALTEXAustralia
ALTEXAustralia (Alternate Energy) alternative energy index is run through Bakers Investment Group, a financial and advisory group.
Launched October 2006 it now includes over 120 ASX-listed securities with a combined market capitalisation over AU$52.1 billion.
It is arranged in five sectors:
Low emission utilities
Renewables
Natural gas
Energy minerals
Enabling technologies.
They are denoted as ALTEXRed (Low Emission Utilities), ALTEXGreen (Renewables), ALTEXBlue (Natural Gas), ALTEXYellow (Energy Minerals), ALTEXBlack (Enabling Technology).
EMEA
Within the Ardour Global Indexes there is a European segment, EMEA, with 36 consituents in Europe of the broader 141 global ones.
Likewise for North America there is the Ardour Global Index (North America) with 66 constituents.
And there is a solar energy one of 29 constituents.
ISE Green
The ISE Green Energy Index alternative energy index is noted as starting in 2008. It is part of the International Securities Exchange LLC, New York.
The small, medium and large capitalisation companies must be US listed with their stocks listed on the NYSE, AMEX, or Nasdaq.
The majority have a market capitalisation greater than US$150 million and a daily trading volume of over a million shares in the previous six months. The lower weight stocks, which may not be more than 10% of the index, must have a trading volume of at least half a million shares in the prior six months. The lesser of the five highest weight components trade at least 2 million shares in six months. The five highest weight components may not represent more than 50% of the weight of the index.
The list begins by taking the highest capitalisation stock that fit the criteria. If one sector represents more than 41% of the index value, the lowest ranked one in the sector is eliminated.
The list is reviewed twice a year and adjusted as needed. It is calculated and maintained by ISE in consultation with Standard and Poor's.
New companies are added only as space allows. They are selected by ISE with no chance for companies to apply or be nominated.
There are six sectors proposed:
Geothermal heat
Hydrogen/fuel cell
Hydropower
Nuclear fusion
Solar energy
Wind energy
In November 2009 no fusion companies were part of it. But there were one biomass, two hydro, three noted as diversified, one geothermal, two fuel cell/hydrogen, two wind and ten solar out of total of 21 listed.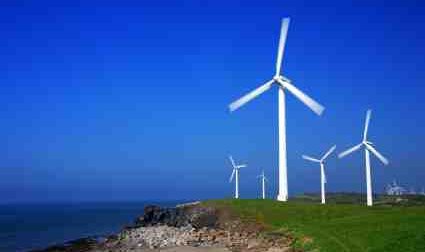 Merrill Lynch Renewable
The Merrill Lynch Renewable Energy Index is established through Merrill Lynch Switzerland. It is not available for sale in US.
It looks for companies with at least 15% EBIT or operating profits on at least 30% valuation in the sector.
They must have a full market capitalisation of at least US$1 billion and a daily turnover on a six month average of at least US$5 million.
There will be a minimum of fifteen stocks and a maximum of fifty. There were twenty-two at the time of the prospectus. Balance is assessed twice a year on the first trading days of March and September.
Stocks in this alternative energy index come from three sectors:
At the time of the prospectus 52% were in Europe, 40.1% in "America" and 7.9% in Asia.
NASDAQ Clean Edge
The NASDAQ Clean Edge Green Energy Index Fund (QCLN on ticker) is a modified market capitalisation weighted alternative energy index tracking clean energy companies publicly traded in the USA.
It includes companies engaged in manufacturing, development, distribution and installation of emerging clean energy technologies including but not limited to:
Solar photovoltaics
Biofuels
Advanced batteries (including Tesla Motors Inc at present).
It is reconsituted twice yearly (March & September) and rebalanced quarterly.
As at the end of 2010 it comprised 51 companies. The maximum capitalisation was $11.15 billion, minimum capitalisation $145 million (median $1.17 billion).
At that time the sector breakdown showed 23.74% was in oil & gas, 1.90% utilities, 40.70% technologies, 29.18% industrials, 3.46% consumer goods and 1.02% basic materials.
PowerShares WilderHill Clean
The Wilderhill Clean Energy Index (ECO) as with the global version, cannot be bought directly.
But a like purchase is possible through PowerShares WilderHill Clean Energy Portfolio (PBW) which seeks to mirror the performance of ECO. Chicago Climate Futures Exchange also offers Futures on the ECO.
It was founded by Robert Wilder JD, PhD and Joshua Landess. Five out of seven of its listed advisors are also PhDs.
Criteria for inclusion in this alternative energy index are quite wide including importance of the stock and sector to clean energy, relevance to climate change, pollution prevention, technological significance, intellectual property rights, salience to preserving biodiversity or ecological and other non-financial criteria.
Generally they will not have their majority interests in oil and coal. But they can have interests outside the sectors if they are significant to the sector.
Market capitalisation will be generally $200 million+ with a minority, if important, at $50-$200 million (set to 0.5% weighting on index). There must be a 3 month average closing price above $1.00. They must be listed on a major US exchange (or if foreign their ADR must be listed). Minimum daily liquidity is not specifically listed. It is rebalanced quarterly with no single stock allowed to be greater than 4% of the total index at the start of each quarter.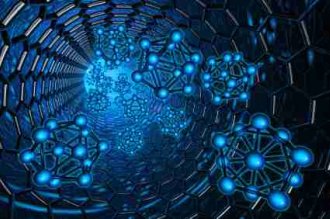 There were 57 stocks comprising the index as at the beginning of 2011. The sectors listed are generally comprised of:
Harvesting renewable energy supplies (solar, wind, geothermal, small hydro, greener waste-to-energy)
Energy storage (advanced batteries, including nanotechnology, thermal storage with molten salts, compression storage of hydrogen, hydrides, flywheels, supercapacitors)
Cleaner fuels (biofuels from renewable crops, biomass)
Energy conversion (electric & hybrid cars, advanced electric motors, fuel cells)
Greener utilities (utilities increasing use of wind, solar, geothermal, hydro and other means)
Power delivery and conservation (electronics to smooth and monitor power outputs, includes inverters, and means to conserve energy such as LEDs, motors, heating & cooling, superconductors, fabrication equipment for improved solar modules and wind power manufacturing).
The alternative energy index funds reveal a diversity of composition and intentions. And they offer some indications to those considering the range of possible investment options.
---
---