Community First For Future
Alternative Energy!
Putting the community first in alternative energy aligns our actions with the value of people.  Putting technology and things ahead of individuals and communities alienates us both from each other and our best resources.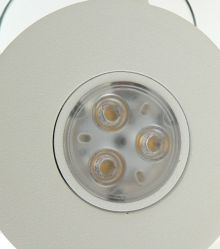 New LED Lighting Options Emerging
Since the invention, or rather optimisation, of the light bulb by Thomas Edison we have been saddled with his development of the electric grid.  Centralised supply from utility providers has driven the expansion of electricity supply.
Neither Edison's incandescent light bulb, nor his electricity grid arrangement are ideal for our future on this planet.  Vastly more efficient, latest generation LEDs are thankfully rapidly replacing the energy hungry, inefficient tungsten illuminators. 
Demise Of Utilities
Grid power is also about to succumb to real competition. Big business will lose out to people and communities.  
At present the utility companies are fighting on many fronts to retain their business.  A full grown propaganda offensive has been launched to persuade governments and general population the status quo is best.  

Transmission lines impact on our community outlook
Their contention is fragmentation and individual supply will lead to higher and higher energy bills for the poorest people.  The reality is much more encouraging.

Rapidly falling renewable energy prices are making solar, and to an extent, wind energy supply so much cheaper than traditional power options. The more time that goes by the greater the contrast will people.  
The demise of the utilities is inevitable.  And people themselves will welcome an opportunity to be in control of their own power supply with, if anything, continually falling costs from the abundant energy sources freely available all around us.
Community Power
In response to pressures from big business a community first attitude is appearing and will grow only stronger.  It can become a a force for change more powerful than company boards, strategists and public relation spins.  
In our communities we understand local conditions and priorities.  We are constantly talking with our neighbours on a daily basis rather than just at board meeting times.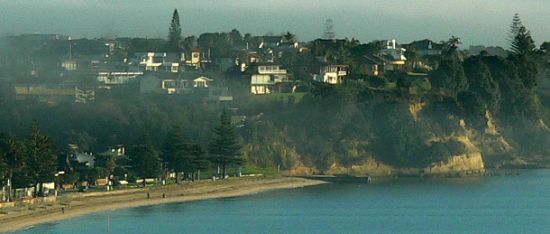 Morning mist lifting from local community
Our regular interactions are our power and strategic, or even inevitable, advantage in any competition with utility might.  Local good behaviour expectations work much better at the people's coal face than in corporate organisations.  

Community First Alternative Power
Many examples already exist of local communities adopting a community first approach to provision of electrical power.  Whether this is in negotiating with power generating companies for a percentage of locally generated wind and solar power or in building their own local power supply as at Martha's Vineyard.  
With the strength of the multitude of different minds available in a community to access different ideas, multiple options can be considered.  They are more likely to be appropriate to local conditions and desires of the people who have to live with the resulting appearance.  
The achilles heel of renewables in its intermittent generation has been addressed with a number of storage options so far.  
Within the next few years many more options are becoming available.  These will be accessible either individually or with the power of community resources.  Community-based storage will be inevitable.
Financing
The global financial crisis from 2007 to 2008 on revealed a vulnerability of the world financial system that many had been warning about for years.  Most communities have felt the sting resulting from this latest downturn.  
To sustain the world's economy it was band-aided to continue.  Nothing significant has changed as a result.  

Many are aware of this and are nervously waiting for the next crunch.  Greece's crisis created some unsteady wobbles.  But it looks like even that localised problem will be managed.  
Interestingly company structures that have come out best from this time are the many co-operatives throughout the world.  They have  thrived and grown while more traditionally structured businesses have stagnated or shrunk.  
Integral to many of these initiatives is a financial structure independent of the main system and locally funded.  With a community first mandate they facilitated growth and health of the co-operative approach.  
Grants and other financing through such structures are likely to enable future community first initiatives to expand opportunities for alternative energy provision that will lead us into the future.
---
---