Nov 26, 2017
Crowdfunding Portable Solar Water Heater & Food Cooker
Every now and then an attention grabbing interesting product comes along in crowdfunding.
Such is the latest offering from the GoSun crowd.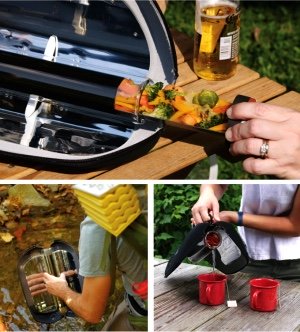 A wholly portable solar cooker. Geared to produce boiling water which can act to sterilise it for drinking. But you can also cook individual portions of food.
Expected for delivery in April 2018, the company has already exceeded its crowdfunding goal over thirty times!
This is not their first solar cooker product. The funding page shows other existing versions allowing for bigger food production.
Go check it out!
Especially if you are looking at the off-grid lifestyle or seeking a lighter footprint on this blue planet.
Continue reading "Crowdfunding Portable Solar Water Heater & Food Cooker"