Fusion eBook Download
And Thank You Page
This is the official page for your fusion eBook download.
Thank You For Ordering The eBook on Global Warming Carbon Taxes and Fusion Energy As The Answer
From here you can download a copy of the book for your own use and information. You can either download it as a saved file to be opened later or open it as a pdf and then save a copy to a file you select.
If you have any problems you can contact me on the email addresss below: sales@ialtenergy.com.
My goal is to keep you up to date with the latest developments in nuclear fusion as covered in this book. If you wish to receive updated copies I am happy to do so on the basis of your payment today.
As mentioned before I wish you to be 100% satisfied with your purchase.
And to feel you will be an ongoing part of the answer to keeping this planet at optimum health while still being able to use power.
In order to have your copy, click on the image below or on the link
Right Click to save to a file or Left Click to open directly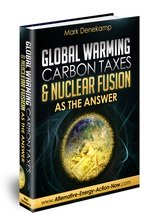 Download the eBook on Fusion Energy
This will open a 1.03MB 63 page PDF file for your use.
You will need Adobe Acrobat Reader reader to view the file. This is a free and freely available appplication.
If you do not have Adobe Reader then Click on the Icon To Download it.

Again, to download your own personal copy of the eBook Global Warming Carbon Taxes and Nuclear Fusion As The Answer click on the cover graphic or the link below: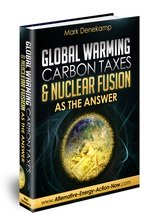 Download the eBook on Fusion Energy
If you have any trouble please email me at sales@ialtenergy.com.
Remember your billing information will show as being through ClickBank or CLKBANK*COM.
Again if for any reason you are not completely satisfied within 60 days of the order I offer an unconditional, no questions asked 100% refund.
Happy reading the fusion eBook download and becoming part of the worldwide community to effect positive change for the planet and all the people on it.
---
---