Alternative Energy Mutual Funds
Alternative Energy Mutual Funds
Managed Diversified Segment Investments

Alternative energy mutual funds would normally carry the same advice that mutual funds should attract.

As Robert Kiyosaki of Rich Dad, Poor Dad and The Cashflow Quadrant mentions mutual funds are best for people who want to hand the control of their money to others - not wanting to learn how to manage it themselves.

Such funds do follow the implied wisdom of diversification of your portfolio. As noted by Kiyosaki this advice parallels the pattern of employed people in seeking security, living within your means and paying down debt.
He notes that people who are in big business and big investors tend to focus on a few stocks, "putting all their eggs in one or two baskets". They do so with good financial literacy and generally tend to do well.
Mutual funds have significant management and associated fees and studies have shown they often under-perform the market over many years.
The same studies showed the index generally performed better.
A number of the current alternative energy mutual funds have an index base to them. So they should perform more like an index.
Then again such indexes are rather specialised and will not necessarily reflect the general market.
With the recent economic downturn they have not performed well, either, but then again all markets were down.
For a look at five alternative energy mutual funds that have been felt to be especially useful check out the following.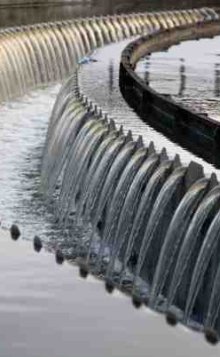 Winslow Green Growth
The Winslow Green Growth Fund was founded in 1983 by Jack Robinson as an environmentally-focused fund.
It may invest in companies of any size but generally invests in US domestic small capitalisation companies (defined as less than $2 billion) that have attractive growth opportunities. It may invest up to 20% in foreign securities.
Its stocks are generally in:
clean energy
water management
resource efficiency
sustainable living
environmental services
green transportation
green building projects
New Alternatives
New Alternatives Fund has been trading since September 1982 as an environmentally aware company.
It looks for areas in renewable energy with:
wind
solar
ocean
hydropower
geothermal
biomass
fuel cells and hydrogen
energy conservation technologies in cogeneration
batteries
Other areas of interest are in:
recycling
natural foods
transportation
clean water
clean air
natural gas
As part of the assessment of companies it invests in it screens for proactive commitment in human rights, labour relations, products and services, clean energy, community investment, employment discrimination and the environment.
Negatives to investment are those companies involved in alcohol, animal testing, weapons, gambling, tobacco, oil, coal burning, atomic energy.
PowerShares WilderHill Clean Energy
PowerShares WilderHill Clean Energy Portfolio is designed to invest at least 90% in common stocks that comprise the WilderHill Clean Energy Index.
Therefore it is more based on an Index fund idea.
There is more information on this particular index in the Index Fund page.
Guinness Atkinson

The Guinness Atkinson Alternative Energy Fund is composed of US and non-US companies involved in the alternative energy or alternative technology sectors. The managers are Edward Guiness and Matthew Page.
Stocks should meet the following criteria: more than 50% of their business must be in the alternative energy sector - relating to energy from non-fossil fuel sources - and companies involved in efficiency improvements.
They must be quoted on a recognised investment exchange and be more than $100 million in market capitalisation.
The alternative energy mutual fund will decide on the sectors to be exposed to and undertake stock analyses for growth.
It will invest in 40 to 50 companies that derive more than 50% of their revenue from alternative energy and alternative energy technologies.
Alternative energy is to include but is not limited to:
solar
wind
hydroelectric
tidal
wave
geothermal
biomass or biofuels
And alternative energy technologies are defined as sources that enable alternative energy to be tapped. This includes various methods of energy storage and transportation (such as fuel cells, batteries and flywheels) and technologies that conserve or enable more efficient use of power generation.
Calvert Global Alternative Energy Mutual Funds
The Calvert Global Alternative Energy Fund started in 2007 featuring funds that invest in companies that offer solutions to pressing environmental, social and governance challenges
It invests with at least 80% of its net assets in equity securities of companies involved in alternative energy utilising a combination of quantitative and fundamental investment processes.
All market capitalisations can be included and US as well as non-US companies.
Its benchmark is the Ardour Composite Global Alternative Energy Index.
For those wanting to invest in the alternative energy sector with minimal personal involvement, alternative energy mutual funds are available at least to consider.
---
Alternative Energy Mutual Funds
---